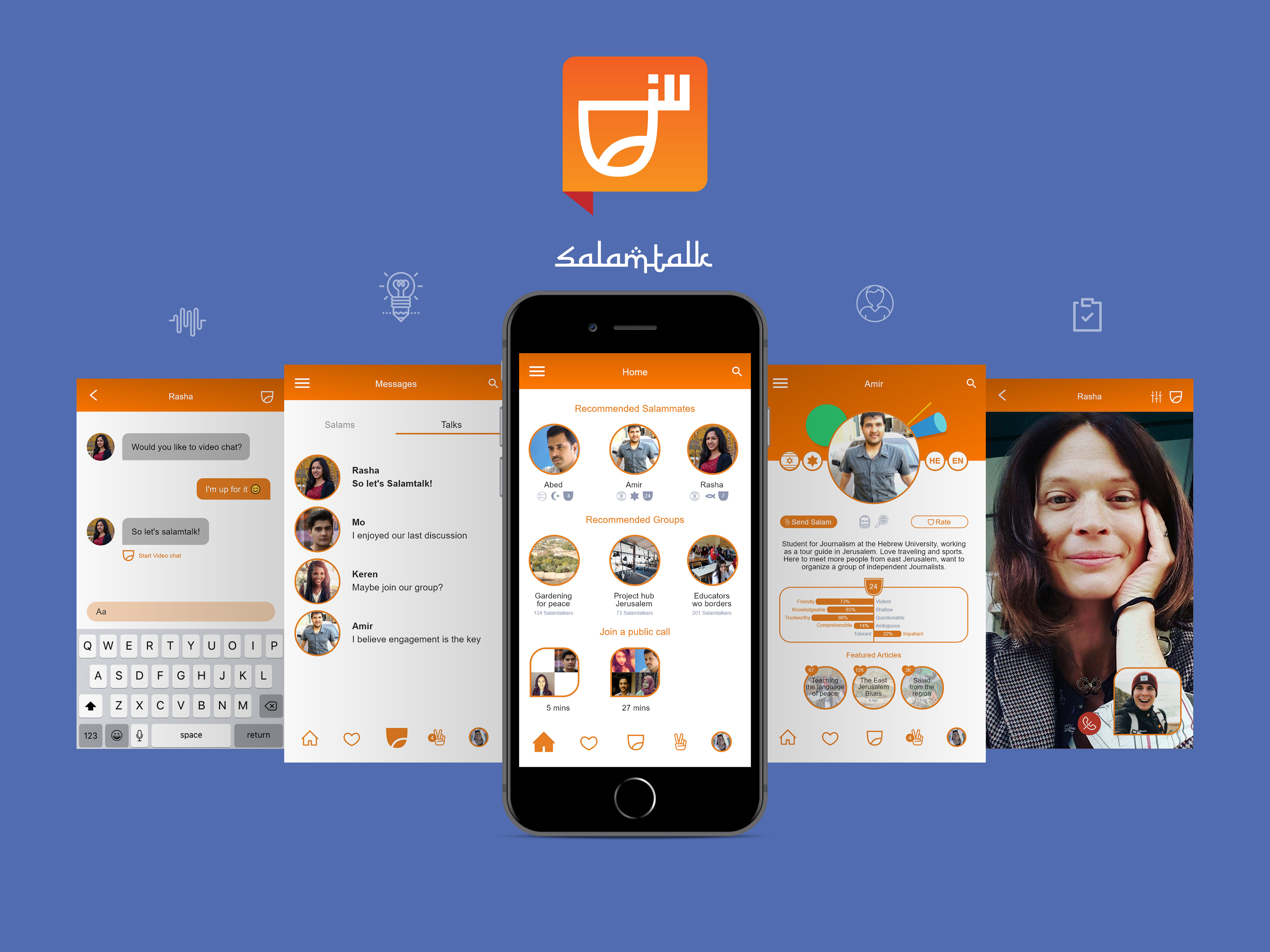 Salamtalk is an app which is reinventing the news industry by allowing you to meet the people who live the news and rate their trustworthiness. No corporations. No agencies. No filters. Only real people.
At Salamtalk, people can discuss, meet & chat, form interest-based groups, share news and get real-time news without third-party involvement.
It accomplishes its mission by providing the user with real-time news by a community of field journalists, and a democratic evaluation user-to-user system that provides real feedback on the content being provided.

Salamtalk reached my work desk as an idea. After meeting with the founders and seeing the potential for impact that the project has, I started to work with them.  Together with the founders, basing our work on potential user interviews, I created the preliminary brand & visual design system, and an initial product prototype for the seed stage.
After the successful kick-starting period I consulted Salamtalk on product & brand-related topics.
The main challenge in the creation of the prototype was consolidating the various needs of the users and wishes of the stakeholders into one complex platform that would entail all features and be easy to use.
The solution was established by defining and prioritizing 3 user groups (journalists, activists & news consumers) studying their pain points in other related products and defining a user journey that enables each user to interact with the platform at various levels of engagement, and
refine the experience using the integrated rating system feature.
Profiles, groups & articles